Induction Process – 10 Ways To Improve Yours
Improving your creative induction programme. Statistics show that employees tend to stick around if they had a good induction process. We all know how important first impressions are. Not making a good one could see a higher turnaround and a costly unnecessary expense to your business.
With our previous post, we looked at how your site induction process can help give the best first impression for your business. Now we explore how to create an effective induction system to enhance staff retention and loyalty, encourage safer practices and better performance. Now it is time to have a look at how revolutionising your employee induction training could really benefit your business.
So just how can you improve your site induction process?
1. Interactive learning is the best way to engage new and existing employees and make training interesting for them.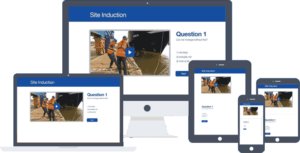 An Induction Learning Management System (LMS) is the best way to go about this. The employee is given their own login and asked to click through various pages of the platform, learning and answering questions along the way. Other advantages of an LMS enable new starters and site visitors to quickly learn the basics of their induction, with the added flexibility of completing a site induction process anytime and on any device. Site HR and management can see an inductees progress in real time and help them out with anything they might be struggling with.
2. A creative induction process should be hassle-free, easy to use and multimedia compatible.
Video, audio and lots of images should all feature, as should scenario training for things like Health and Safety. Ever thought about using a Green Screen to record all of these in one session? Luckily we have one on-site that you can hire at a very competitive price!
These videos could include fun ways to remember statistics that are important to the company, such as a specific safety acronym or a site emergency number, are equally as important. Before, everyone would get the same induction process, regardless of their level or role. With an LMS, employees can be given extra modules that are relevant to their field, making sure no one's time is wasted and allowing the employee to feel catered for and supported.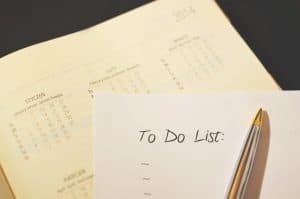 3. Encourage flexible learning with your induction process. 
New starters, site contractors and visitors are often very eager to start their work as soon as they arrive on site. By giving inductees the chance to complete their training in their own time before they start enables them to approach an induction process in their own way, at their own pace, leaving staff and visitors to get on with the job at hand when they arrive. We have even put together an induction checklist to help get you started.
4. Don't be afraid to mention core values and culture.
By introducing inductees to your company's director and talking about the culture and core values, the presentations within the LMS system start to come to life. An inductee should feel inspired by your firm's history and be completely immersed in the background and future goals, and appreciate that everyone on-site plays their part in achieving this. This will allow them to truly understand the business's standards and how they're expected to conduct themselves following a site induction process.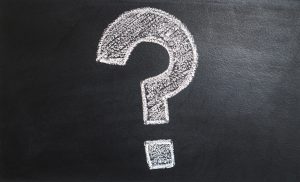 5. Keep it simple with your induction process…
A long-winded induction process will force the candidate to lose interest. These little lessons should be easily digestible, not large chunks of text. A good way to showcase this is via the use of a Learning Management System, which includes individual modules, videos, interactive questions and answers to maintain user interaction and help improve retention.
6. Update your induction system regularly.
What good is an LMS if it's not keeping up with industry trends and regulatory standards? Any great Learning Management System should allow for training content to be added and amended as necessary. Integrating features such as Toolbox Talks and Safety Moments are a great way of getting a short presentation out to your inductees and workforce, concerning any health and safety updates.
7. Reporting and tracking is key for any induction process.
It is important to use a site induction process with built-in mechanisms for tracking the level of training performance and alert you when staff & visitor training needs to be renewed. One of the most important features for administrators should be reporting.
8. Native integrations in the induction process
A great LMS will easily integrate with most major HR, CRM and other business systems to make data syncing between departments and job functions easier. Making your induction process that bit smoother.
9. Blended learning.
Online induction training makes up the majority of an LMS. Many businesses still need a more blended learning approach that incorporates system-led and on-the-job training. A creative induction programme will be able to:-
Track both online training and online registrations for in-person training,
Send email and SMS reminders,
Store on-the-job training reports and more…
10. Feedback is just as important in your induction process
Have existing staff undertake and review your modules. This is a great way to identify any gaps in your information. Additionally get the opinion of the inductee as well. No one will better understand how relevant your system is than someone who had this as their only guidance.
Whether you introduce one or all of these steps into your induction training, revolutionising the way you conduct your site induction process will significantly improve the initial attitudes towards your business, improve culture and performance and give inductees the right tools to undertake their work in a safe and productive manner.
Looking to implement and deliver successful creative induction programmes?
Contact our team or learn more about our Online Induction Systems.