Our guide to an induction system
An efficient employee induction system helps staff, visitors and new hires to quickly understand their responsibilities and job role. Having an induction system in place ensures that skills and knowledge of the company are quickly absorbed and understood in a much shorter time frame.
Every step of the induction process is important, from before staff and visitors arrive on-site, during their time on-site, right through to goal completion and long term development. So it is crucial you get it right. We explore the different elements needed in order to make a successful induction system and just as importantly, what not to do…
When structuring your system remember, not all company inductions are the same! Make sure your induction system is tailor-made to suit your company's needs.
It is also worth noting, when building your induction system remember the 3 main different styles of learning: – Visual, Auditory, and Kinesthetic. A successful system needs to be well rounded to suit the learning requirements of the inductees.
Firstly, let's start with the obvious; the content…
An efficient induction system should at least cover the following topics:
A brief introduction – (About the company)
Pre-employment medical/ training documents
Reference checks
Contracts
Equipment requirements
Equipment and systems overview
PPE – (If relevant)
Environment, Health and Safety
Welfare and facilities – (Toilets, security, smoking area, location of first aid kits etc.)
Policies and procedures
Role Specifics
Remember every business if different, only include what applies to your company. Don't be afraid to add in additional content.
How to make your induction system a success.
While it is important for companies to get the content right for their business, it is equally important to make the whole process smooth and memorable. First impressions are everything, statistics show that employees tend to stick around if they had a good induction procedure.
Research conducted by Digicast shows that companies which fail to conduct proper induction systems risk losing new employees at a faster rate. About 25% of new employees decide to leave their new job within the first week, and by the third month, this rate increases to 47%.
Here are 10 steps to a better induction system
1. Interactive learning is the best way to engage new and existing employees and make training interesting for them.
An Online Induction System is the best option for this, with its interactive videos and multiple choice Q&A's, offering a more engaging, user friendly style of learning. Online Systems provide HR teams with real time reporting tools and inductees the freedom to complete training anytime, anywhere on any device.
2. The interface should be hassle-free, easy to use and multimedia compatible.
Video, audio and lots of images should all feature, as should scenario training for aspects such as Health and Safety. Fun ways to remember statistics that are important to the company, such as a specific safety acronym or a site emergency number, are equally as important.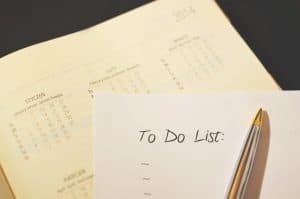 3. Encourage flexible learning with an online induction system
New starters, contractors and visitors are often very eager to start their work as soon as they arrive on site. By giving inductees the chance to complete their training in their own time before they start enables them to approach an induction in their own way, at their own pace, leaving staff and visitors to get on with the job at hand when they arrive.
4. Don't be afraid to mention core values and culture.
An inductee should feel inspired by your firm's history and immersed in the background and future goals, and appreciate that everyone plays their part in achieving this. This will allow them to truly understand the businesses standards and how they're expected to conduct themselves. Adding this to your online induction system makes them aware of your values to begin with.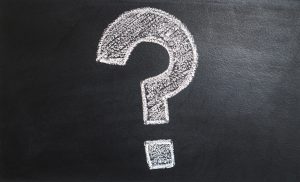 5. Keep it simple…
Long winded online induction systems will force the candidate to lose interest. These little lessons should be easily digestible, not large chunks of text.
6. Update your induction system regularly.
What good is an induction if it's not keeping up with industry trends and regulatory standards? Any great Induction System should allow for training content to be added and amended as necessary. Integrating features such as Toolbox Talks and Safety Moments are a great way of getting a short presentation out to your inductees and workforce, concerning any health and safety updates.
7. Reporting and tracking is key.
It is important to use an induction system with built-in mechanisms for tracking the level of training performance and alert you when training needs to be renewed.
8.  Native integrations.
A great induction system will easily integrate with most major HR, CRM and other business systems to make data syncing between departments and job functions easier.
9. Blended learning.
Many businesses still need a more blended learning approach that incorporates system-led and on-the-job training. A great induction system will be able to:-
Track both online training and online registrations for in-person training,
Send email and SMS reminders,
Store on-the-job training reports and more…
10. Feedback is important.
Have existing staff undertake and review your modules. This is a great way to identify any gaps in your information. Additionally get the opinion of the inductee as well. No one will better understand how relevant your induction system is than someone whose had this as their only guidance.
Whether you introduce one or all of these steps into your induction training, revolutionising the way you conduct your inductions will significantly improve the initial attitudes towards your business, improve culture and performance and give inductees the right tools to undertake their work in a safe and productive manner.
Here are 5 things to avoid if you want to make the most of your staff inductions.
Through our many years of experience, we've worked with all kinds of businesses creating Induction Systems. Throughout this time we have learnt not only about what works, but almost more importantly, what doesn't. See our portfolio.
1. Lack Of Engagement
If the inductee isn't fully engaged in the process, they're going to miss valuable information and won't fully understand what's required of them.
The key is in the delivery: –
Avoid doing the whole induction in one long session. The most successful induction systems break each module down into bite size chunks.
Introduce teaching tools such as videos, online testing and graphics to make your system more interactive.
Explain things clearly, in everyday language that sounds human.
2. Not Job Role Specific
Some businesses have a 'one size fits all' approach to their induction systems. Consequently if your staff are being given a lot of information that's irrelevant to them, there's a good chance they might end up missing essential and important information.
3. Too Much Information
Remember the objective of your induction.
Induction is a form of training that welcomes employees and visitors to a business, preparing them for their working environment. The aim – to give the employee basic practical information such as dress code, site layout, an overview of the working environment and health and safety. Which is enough for them to undertake their duties in a safe and productive manner.
4. Opportunities For Completion Limited
Until recently, the Day One inductions was a popular method of delivery. Employees and site visitors spent their first day in a full induction programme, usually made up of a tour of the workplace and a series of presentations.
This method has a number of issues:
No engagement
Not role specific
Too much information
Lack of clarity
Inconsistency
The solution – An Online induction System.
These reduce the need for any additional resources, such as travel costs, staff time, training fees etc. Another big plus of online inductions is that the employee or visitor can complete some or all of the induction programme before they start. That means they arrive on day one with a comprehensive understanding of the business and their place within it and are ready to start immediately as a productive member of staff.
5. Inconsistent Information 
Lack of consistency can cause problems for all businesses, but those with multiple sites in widespread locations are particularly vulnerable.
Inconsistencies can lead to bad practice, affect your brand image and cause costly mistakes. Using different trainers or staff to deliver inductions at different sites, is a nightmare in terms of consistency. Read why Face-to-Face training doesn't work.
An online induction system will ensure consistency and efficiency across the organisation. Everyone has the same information, delivered in the same way, and is subject to the same testing.
Avoid these mistakes and you'll deliver inductions that lead to a productive, safe and efficient workforce.
Online Induction Systems Summary
The benefits of an online induction system for the employer should be obvious by now. If your business can offer a successful induction program, inductees are more likely to stay with your company and be more proactive in their role.
To help you plan your companies induction system we've rounded up some of our favourite examples.
Also see – how your induction can make your business stand out from the crowd.
Looking to implement and deliver successful induction training?
Contact our team or learn more about our Online Induction Systems.