Google+ How Does The Closure Impact You?
Come April 2019 (4 months earlier than planned), Google+ will shut down, with all supporting API's ending even sooner in March.
Why is Google+ ending?
Let's recap for a moment, back in March and again in November 2018 Google revealed that a security flaw in its system could have potentially exposed profile information such as names, email addresses, jobs, and ages of 52.5 million of its users without their permission. Though many sources state that just over 500,000 users were affected, with private information being leaked to third-party app developers due to a flaw in the system between 2015 and March 2018. The issue was introduced in a software update that compromised the API.
We must clarify that Google did, however mention in a blog post that nobody gained access to its users information.
Another reason for shutting down Google+ is due to the low number of users on the platform. When it launched in 2011, people across the internet were already using Facebook and Twitter as their main social media platforms, both receiving a surge in the number of users. This meant that Google+ already had strong competition when it came to attracting users to the platform.
Despite having dedicated communities and users, their user numbers are still eclipsed by other social media platforms.
How will the shutdown happen? Will I lose everything?
Over the coming weeks, Google will provide consumers with information on how to download and migrate their data. So, any photos and other uploaded content will be available for you to export at some point. To help users do this, Google launched a service called Takeout. All you have to do is to log-in to your account and begin the process of downloading your data.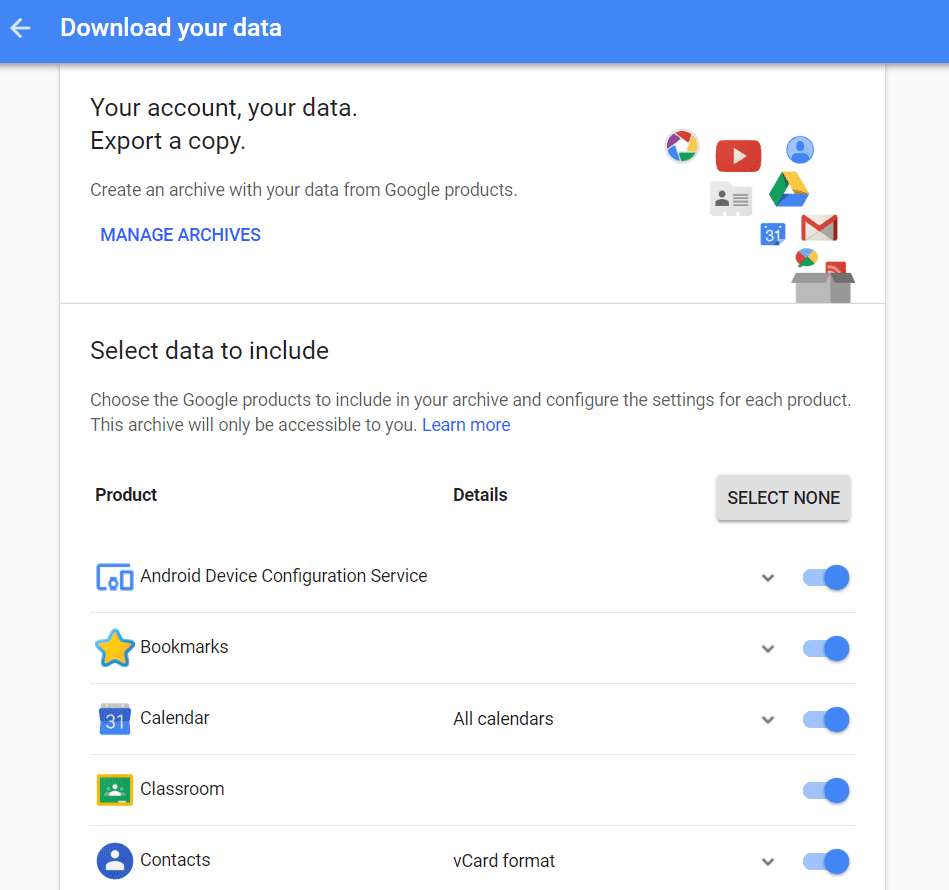 This ensures that your data would not be permanently deleted once it shuts down.
Note: Google+ will not be shut down for corporate users and will continue to function as usual for now.
How to prepare
If you're a Google+ Community owner or moderator, you may download and save your data for your Google+ Community. Starting early March 2019, additional data will be available for download, including author, body, and photos for every community post in a public community. Learn more
If you sign in to sites and apps using the Google+ Sign-in button, these buttons will stop working in the coming weeks, but in some cases may be replaced by a Google Sign-in button. You'll still be able to sign in with your Google Account wherever you see the Google Sign-in buttons. Learn more
If you've used Google+ for comments on your own or other sites, this feature will be removed from Blogger by February 4th and other sites by March 7th. All your Google+ comments on all sites will be deleted starting April 2, 2019. Learn more
If you're a G Suite customer, Google+ for your G Suite account should remain active. Contact your G Suite administrator for more details. You can also expect a new look and new features soon. Learn more
If you're a developer using Google+ APIs or Google+ Sign-in, click here to see how this will impact you.
What Services & APIs will be switched off?
You won't lose access to Gmail or other Google services, such as Drive, Docs, Maps, etc. It's only Google+ social media profiles and business pages that will be affected.
Which APIs are involved? The APIs being shut down include the Google+ REST API, Web API, Android SDK, Domains API, and the Pages API. Learn more
Will this affect my business?
As mentioned, the enterprise version of Google+, aimed at businesses and other organisations, will remain. But how will this impact my SEO going forward I hear you say? The truth is, it won't impact SEOs all that much.
For the most part, Google+ has very little interaction with the search engine. It doesn't impact rankings, it doesn't influence personalisation anymore, it doesn't impact anything around authors or content. It even has been pulled out of Google Local and My Business. Though we can say that there might be cases where some websites could encounter a slight impact. For example, those that used mainly G+ to promote their business.
Remember, you're not alone, ALL accounts will disappear.
What should I do next with my social media strategy?
Google may create new products or features, but only for businesses because, as they said, the main focus now is to provide enterprise facilities. Google says that businesses shouldn't suffer from this decision as they will come up with a solution… Only time will tell.
The advice for now, download and migrate all of your data from Google+ , focus on building campaigns and reaching new audiences on the more developed social media competitor platforms like Facebook, Twitter, Linkedin and many others. Always research which platform is best for your target market. Importantly, before migrating, reach out to your current followers , make sure they know what other platforms they can find you on.
We also recommend that you transfer your Google+ links over to the new My Business platform as soon as possible to maintain a competitive advantage.
Whichever social media platform you use, each site plays a vital part in gaining new customers, more website traffic and SEO.
---
If you have questions and inquiries about Social Media or SEO in general, leave a comment below.