Custom Software Development – 10 Benefits
Custom Software Development
Custom software is an application or program that has been developed for a specific purpose for a business or organisation. Custom software is specifically tailored to suit the needs of a business' requirements and is usually only designed for a single or group of clients who decide upon the features, functionality and processes that the software should include. Our own team here at Resolution Digital are well-positioned for custom software development. Here are 10 benefits of developing custom software to suit a business' or organisation's needs:
Scalability/flexibilty
Custom software development can adapt to the growth of a business and be easily changed during trialling or edited down the line with an ongoing maintenance service agreement. This offers flexibility to account for company expansion or altered objectives and ensure longevity to the system. Simply put – it can respond to the changing needs of a growing business.
Optimised business process
Every business has their own model and processes that work specifically for them. This can create genuine problems when trying to incorporate already existing software to work for them. Attempts at changes could prove costly and bring new problems in the process.
With custom software development,  a business can help to design and develop software in such a way that it fits the already in-place business model and follows its processes. Custom software development can optimise a business' processes instead of replacing them – saving the company time and money.
Bigger Data and Targeted Insights
Software that is purposefully built for a specific business model is much more effective at interpreting company data; even more so when incorporated with trade secrets and unique processes that may not be available with other software packages. Businesses can use this to analyse a wide range of important statistics and can spot trends more effectively and with more accuracy, again saving both time and money, but it can help to solve problems before they are even encountered – which is highly valuable for any organisation.
Unique competitive advantage
Having custom software developed for your organisation's specific needs can better suit the business and bring a more competitive advantage, setting you apart from the competition in the process.
Cost-effective
Custom software development can be planned and phased during the development process. Based upon the budget and funds available to the company, individual process flows can start to be automated over time to make development more affordable and available to even the smallest of businesses.
Go mobile
Pretty much everybody in the world has a mobile phone at this point and therefore having a mobile-responsive design is imperative for any modern business. Off the shelf software applications are often not adapted to mobile or remote connectivity, putting them and the company using them at a disadvantage. With custom software development, connectivity is given to virtually all devices, increasing the usability without interruption to workflow or processes.
Security of custom software
This is an important one and a major benefit of custom software development. By virtue of its unique nature and the increased levels of control there is less likelihood of a security breach. Off the shelf software is more likely to attract hackers and other malicious entities can exploit them, making them much more vulnerable.
Custom software development embraces brand identities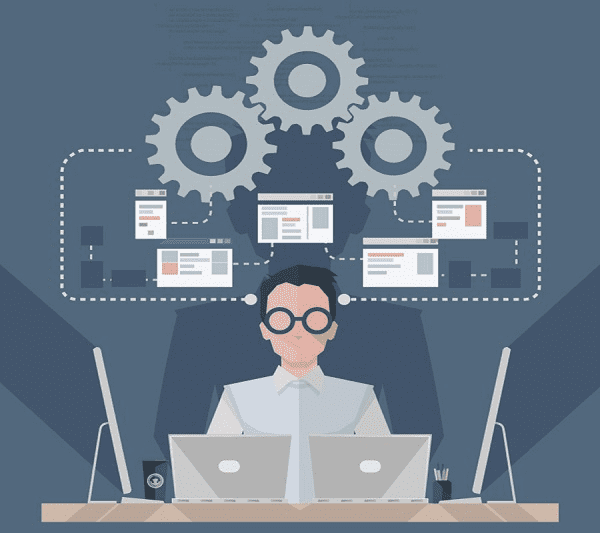 For many businesses around the world, it is becoming increasingly harder to maintain brand identity across multiple cloud-based systems. With a custom built software system the client branding can be deployed readily and changed rapidly – maintaining the loyalty of staff and customers alike. It is often difficult to brand proprietary software which places companies at a disadvantage against using custom software development. Branded software raises a customer's perception of the status of the organisation too.
Fast Integration with custom software development
Developing a solution that meets your specific business model allows a business to make all the necessary integrations from the outset. Whether using new or already installed hardware or linking to existing systems there are no limitations and it can be implemented with a structured rollout.
It's a good time to update company hardware and harmonise the systems at the same time, but in many cases it can be done according to the existing hardware and link to systems that are currently in use by the business. There are few limitations with custom software development
Reliability with custom software development
Having the ability to follow a business' processes over time brings success in the long run. Reliable software is majorly important for a business if they are to succeed at all. Custom software can be properly tested in every way needed to fully ensure that it works for a specific business model and is a reliable tool that can help to grow the business.
It does not take long to work out the benefits of custom software and regardless of the application the key messages are clear. If you want to explore how custom software development would benefit your own organisational needs then contact us.