Creating a Company News Channel
Advantages of Having a Company News/Broadcasting Channel
Having your own company local news reporting/broadcasting channel can have many benefits, especially if not all employees are based on-site or in the office. Here are some of the many advantages of having a company news/broadcasting channel:
Explain the business
Dedicated videos will explain the business, what its goals are and what the company is currently doing. They can also include what products launch, showcase and what is to be expected in the future. Concepts can be introduced this way to employees and can get them prepared for any new ideas or practices that are being introduced into the company culture. This keeps them onside after all, effective communication is the key to a happy workplace.
Presentation
By developing informative, dynamic presentations on a whole range of topics, this will help keep employees informed alongside supporting them with their work. Presentations are very useful as they include detailed information in a short amount of time. They are relatively simple to put together, enabling a rolling programme of new ideas that can be played out.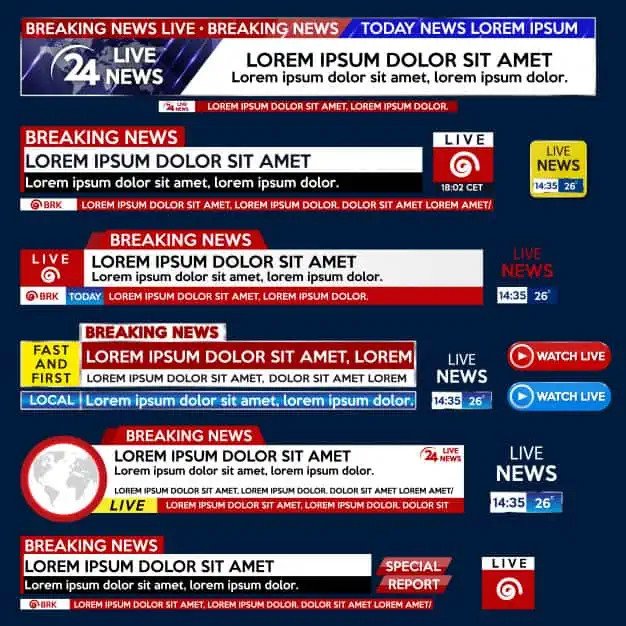 Updates
If there are any updates or changes to systems or working practices it can be tedious getting everyone together and teaching them new ways. With a company television news channel, you can update staff as soon as possible with much less disruption to the working day than stopping things for an announcement to be made.
Internal Communication
You can communicate with more people at once with a company TV channel running across screens throughout the organisation. If important information or breaking news operation develops within the company, it can be run through the TV channel to everyone at once. Or why not celebrate the achievements of the workforce and motivate them through recognising exemplars across the organisation, and Employee of the Month for example.
Onboard Video Content
You can create videos dedicated to new employees with inspiring information and goals to work and help incorporate them into the company. Get your new employees excited to start their work and capture your business values and culture.
Product Video Content
If your company sells products it is good to stay ahead of the competition by making detailed videos of the products you sell whilst promoting them at the same time. You can broadcast these videos through the company TV channel to update employees and celebrate company achievements.
Showcase Sponsors
You can promote your current sponsors through your company TV channel again keeping employees informed whilst advertising their products.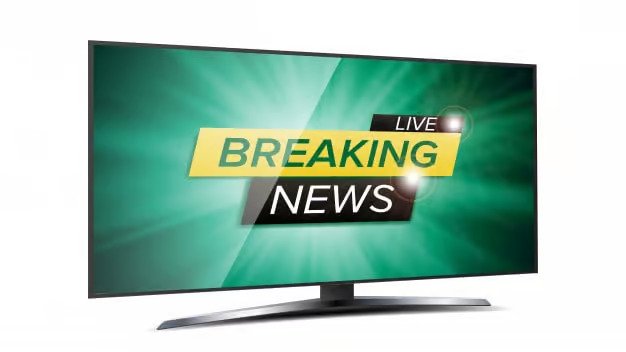 Events
Advertise company events through video broadcasts and get employees on board.
Events are great for company morale and incentivise employees.
Branding
You can use your company TV channel to increase your brand's awareness and showcase its identity. Ensure you are consistent and showcase your brand colours and its message.
Thank Teams For Hard Work
Recognising team effort and achievements is a great motivator .. and what better than a team video. Recorded in our green screen studio and set against a background celebrating their efforts. Add a flavour of humour and it will attract attention across the organisation.
Outline Induction Courses
If you have staff in need of training you can advertise dedicated courses which may be useful to them and informative. Advertising courses can also help to encourage staff to reach for higher levels and move on with their careers leaving space for new staff and helping the company grow.
Reduce Emails
Everyone dislikes looking through their inbox and sometimes things get missed or don't get sent at all and this can cause a whole range of problems. With a company TV channel, you can just incorporate details of Emails for events or meetings and such into one of the slots of the day. This means you spend less time composing and looking through your Emails and can mean that more work gets done.
Why Does Your Company Need a Dedicated TV Channel?
Internal communications are of utmost importance in both large and smaller companies. Having a company TV channel is another form of communication and can be used to communicate many important things that are going on in the company. If you have a well-coordinated company TV channel that is constantly being updated with the latest goings-on of the company and everything mentioned earlier you will reap the many benefits that come with them. Having a company TV channel can help you to:
Keep all staff informed of important changes and updates so that everybody is on the same page and has the same level of understanding.
Give staff information that can be shared with their friends and family.
Share information over a dedicated TV channel that helps to show the company cares about being open and honest to its employees.
Ensure important messages don't get lost in transit and everyone gets the memo.
Encourage employees to be social advocates and share things with their fellow employees.
Give understanding and clarity between teams that don't usually work together.
Where in the Lincolnshire and Yorkshire Region Could You Find a High-Quality Green Screen Filming Studios?
There are many great places where you can book a session and film for as long as it is needed to set up your company TV channel. Here at Res.Digital, we have one of the best facilities you'll find in the Lincolnshire and Yorkshire region and we're happy to talk to you about our services at any time.